In the past few days, the Hong Kong epidemic has affected the hearts of countless Chinese people. Affected by this, the transportation industry between Hong Kong and Shenzhen has been greatly affected. In order to prevent the spread of the epidemic, all the stations with site codes in Shenzhen have been suspended, and only goods are allowed. Out of Hong Kong, non-essential goods cannot enter the country temporarily. In order to fight the epidemic, we can only unite and firmly believe that this difficulty is only temporary.
Of course, as far as importers are concerned, if they plan to import goods from abroad in the near future, and choose to arrange for the import by land transport via Hong Kong, they may have to release it first, or change the transportation route; for those who have already shipped the goods, For the goods that have not yet arrived in Hong Kong, it is best to contact the foreign country now and notify the shipping company to change the destination port; and if the goods have arrived at the Hong Kong terminal or have been in the Hong Kong warehouse, they can only be forced to temporarily put them away until the epidemic is brought under control. Stay and make arrangements.
Then again, if it is a very urgent cargo, and the cargo has already arrived in Hong Kong, what should I do? Next, the editor will take the case of assisting a customer in Zhangmutou, Dongguan, in customs clearance of imported polypropylene granules, to explain to everyone.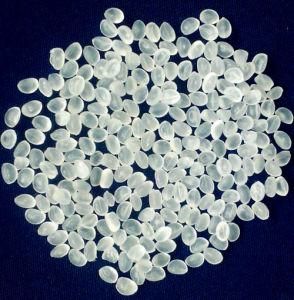 Note 1: The origin of this batch of rubber granules is Taiwan, China, and the container has arrived at the Hong Kong International Terminal. It was originally planned to be transported by port truck to Shenzhen Huanggang Port for customs declaration. Due to the obstruction of the customs and the urgent delivery time, the customer is in In the case of inability to seek help from many parties, we found our company through the recommendation of a friend. Our company adopted the method of barge to transfer the container from Hong Kong to Shekou Port of Shenzhen by sea, and successfully completed the import customs clearance procedures, which solved the urgent needs of the customer.
Note 2: The sea import process by sea barge from Hong Kong to Shenzhen is similar to the ordinary port export operation, except that the place of departure is Hong Kong. The simple process is nothing more than: booking space → accepting consignment applications → arranging loading → issuing empty containers → packing → declaration → customs registration → stowage (shipping) → bill of lading → arrival at port → change order → inspection → customs declaration → tax payment → Inspection→Release→Drag container delivery
Remarks: 1. The consignor fills in the manifest within a certain period of time before the shipment of the goods, and applies to the freight forwarding company for a booking. 2. The power of attorney for export goods (power of attorney, booking form), if the entrusted party cannot accept or meet certain requirements on the power of attorney, the entrusted party should respond in time to avoid delaying the shipping schedule. 3. Contents of the Power of Attorney: ①Consignee, Notifier, Product Name (Chinese and English). Mark, number of pieces, packaging, gross weight, size, port of departure, port of destination, transit port, shipping period, stowage requirements, delivery date and delivery method of the goods, whether it can be shipped in batches; container type, quantity, and packing or pick-up requirements ; Freight settlement method (prepayment, payment on arrival); ②Other special matters: such as special instructions for dangerous goods and frozen goods;
Note 3: Are the customs clearance procedures for the import of polypropylene granules at Shekou Port different from that for land transport imports? In fact, it is exactly the same, and the customs clearance speed may be faster and more economical than the Huanggang port.
Customs code of polypropylene rubber pellets: 39021000.90 Import duty rate of polypropylene in other primary shapes: 6.5% Import value tax rate: 13% Customs supervision conditions: None Do not enjoy the ECFA certificate of origin 0 tariff concessions.
Import customs clearance documents not only include: sea bill of lading, packing list, invoice, foreign trade contract, customs declaration, MSDS, and quality inspection report, but also need to fill in the information of customs standard declaration elements, such as: 1. Brand type; 2. Export benefits 3. Appearance (shape; transparency; color, etc.); 4. Content of ingredients; 5. Type and proportion of monomer units; 6. Source of base material (recycled material, bottle flake material, new material, secondary brand material); 7. Level; 8. Brand (name in Chinese or foreign language); 9. Model; 10. Contract date; 11. Purpose; 12. GTIN; 13. CAS; 14. Others;
Note 4: What issues need to be paid special attention to for customs clearance of logistics in Hong Kong to sea?
(1) Because Hong Kong's docks and artificial sites are very expensive, it doesn't matter if the importer has its own warehouse in Hong Kong, it doesn't matter how long it takes to store it; but for FCL cargo, if there is no warehouse in Hong Kong, it does not matter. It is impossible to store it where for a long time, so the larger the volume of goods, the sooner you can make plans, and the earlier you can transfer and save money;
(2) For the goods with only a few hundred kilograms or a few pallets, it is also possible to choose the method of LCL to come in by barge, but it is limited to ordinary goods and cannot receive chemicals, because the barge company is worried about transportation safety, not to mention the It will affect the quality of the goods of other manufacturers in the container;
(3) It is best to arrange sea freight bookings 2 days in advance, because there are a lot of cargoes operated in this way recently, and the later it is, the more they can't get on the ship, and they will arrive in Hong Kong normally 2 to 3 days after loading. Hong Kong is a free trade port, and no tax is involved. , after leaving Hong Kong, you only need to do a registration with Hong Kong Customs, the procedure is very simple;
(4) The choice of destination port is also very flexible. Dongguan Humen or Taiping, Shenzhen Yantian and Shekou, Guangzhou Huangpu and Nansha, Zhongshan and Foshan have fixed sailing schedules.